CASHMERE
WONDERFUL eNTERTAINER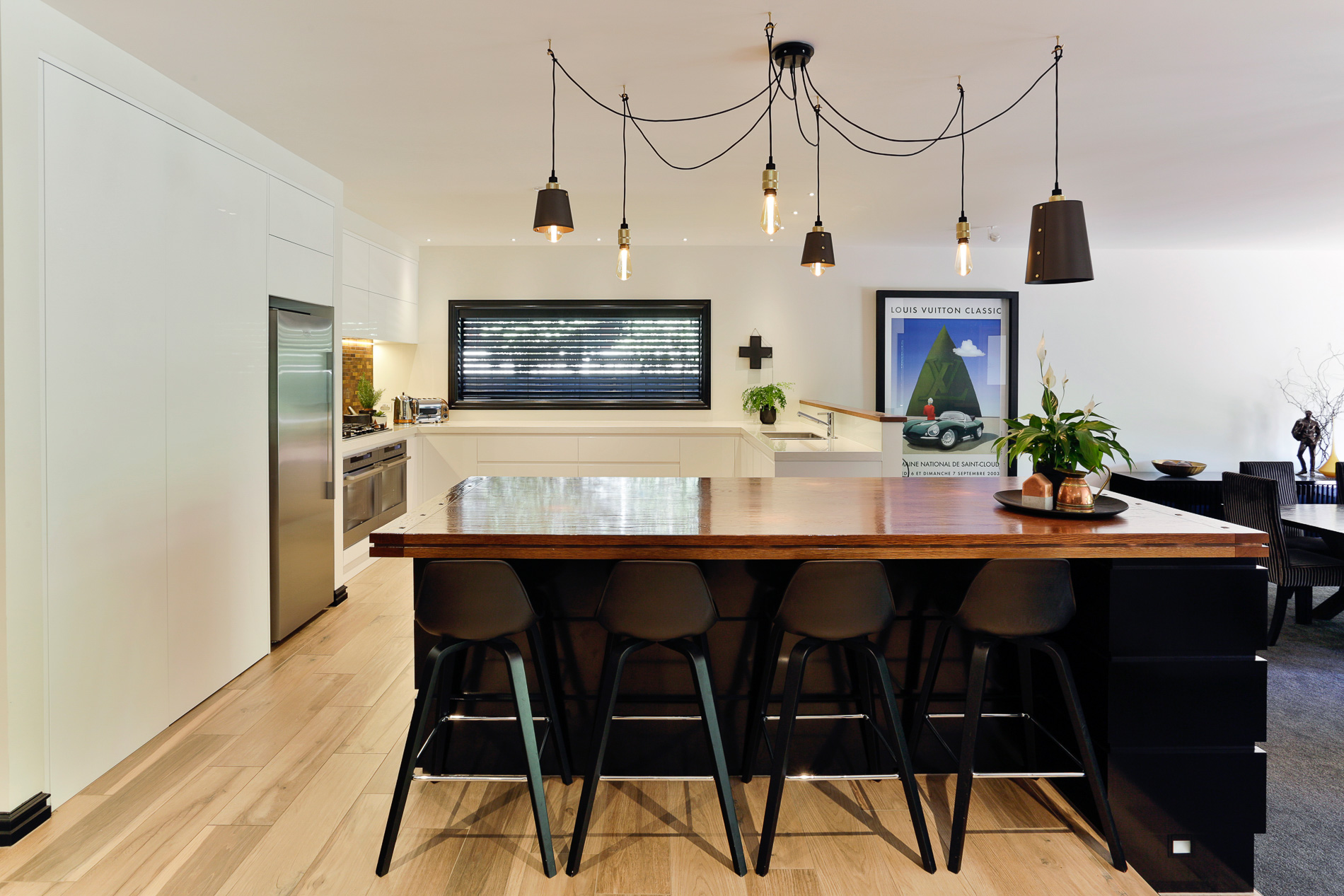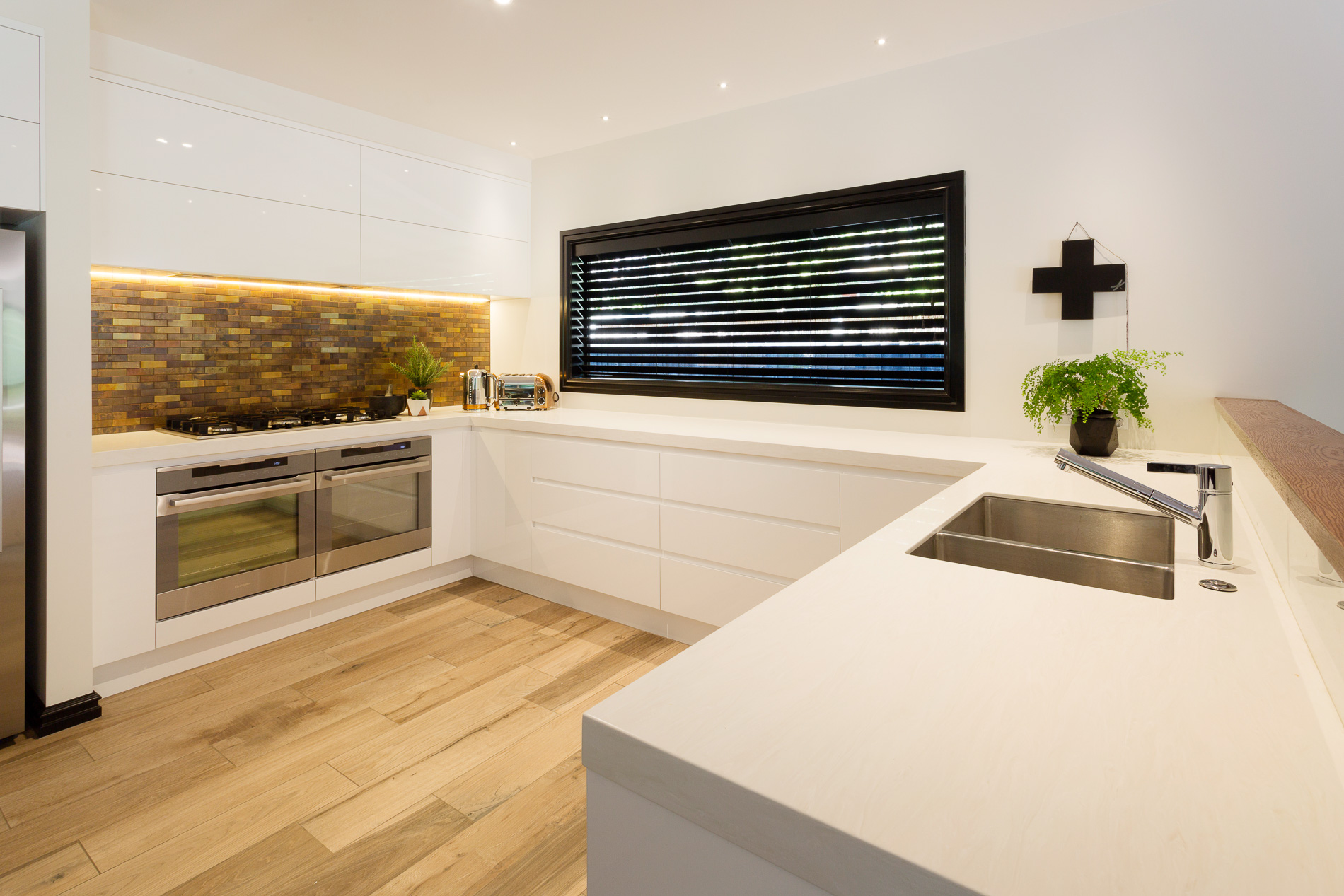 After their home was badly damaged by the Christchurch earthquakes, these owners were looking at a rebuild - what a daunting task. They were also taking the opportunity at this point to enhance their existing home as this was going to be there forever home.
EARTHQUAKE rebuild
Before they could rebuild, they needed to show their insurance company how much it would cost to put their kitchen back the way it was, before drawing up new plans for a kitchen upgrade. Because of the building-boom happening around Christchurch at the time, not everybody was willing to spend the time putting together a realistic quote for their insurance company, which put a hold on their dreams.
A friend recommended Sandy Eagle, who immediately got to work drawing and quoting the original kitchen so making both the homeowners and insurance company happy.
"As I measured up their kitchen and prepared a quote for what it would cost to put everything back the way it was, I was also measuring their adjoining dining and living areas, asking how they utilized these areas on a daily basis and how there new kitchen would fit into this," says Sandy.
clients kitchen brief
They wanted an island to be the centrepiece of their new kitchen, but it had to feel like a piece of furniture not part of the kitchen but yet function as a kitchen island would do. This couple's two children were now in their late teens and early twenties, and while they spent a lot of time out of the nest, they loved coming home for enhanced comfort.
The complete space which also contained a family area - dining table and living area which then flowed out onto a wonderful private deck that overlooked the Avon River.
Because they loved entertaining this complete space needed to flow perfectly. Work well for just the two of them but also manage a feast or two.
Their existing kitchen lacked in storage and even though it had a small pantry there was not a lot of storage. Extra storage and work space was essential.
The lady of the house loved to bake and needed a large area to do this - so bench space was of major importance.
copper and wood detail
Natural wood, copper and bronze needed to be incorporated into the kitchen space as a feature where possible. Also a sleek but stylish backdrop of cabinetry to frame the centrepiece - the island.
"We worked closely with a furniture joiner to create a customised solid wooden bench top with copper inset and detailed studs for the kitchen island," says Sandy. "Streamlined handles on all the drawers and cupboards for the white back joinery gave the kitchen a very sleek, modern look, while on the island we used a matt black lacquer and furniture handles to make it feel like a large piece of furniture which divided kitchen and family areas."
Light from the copper and brass lighting reflects off the kitchen centerpiece, while the copper tiled splashback framed the wall over the gas hob and two ovens.
perfect for two or more
"Installing two smaller ovens was more practical in this case," says Sandy. "It's more efficient when the kids are away and they're only cooking for two, plus it gives them more space and options when entertaining guests or baking up a storm."
By eating slightly into an existing hall linen cupboard which backed onto the kitchen, Sandy designed a hidden walk-in scullery to fulfil all their storage needs.
DINING and living room dividing wall
The centre through fire wall also had an amazing outcome. The original dividing feature wall between the dining and living space was a painted gib wall with open feature gib display areas.
Sandy took the influence of the wooden island top and the black lacquer cabinets to design a central dividing wall with the clients request for a through fire.
The clients reaction when she showed them the gib dividing wall and then the design she had come up with was to hug her with delight - the decision was easy.
Finally, working closely with her joiner and the builder as they rebuilt the entire house, Sandy made sure the kitchen and living space was a huge success.
contact sandy eagle
Are you in love with your kitchen, or is there room for improvement? For a free chat around kitchen ideas and plans, contact Sandy Eagle.